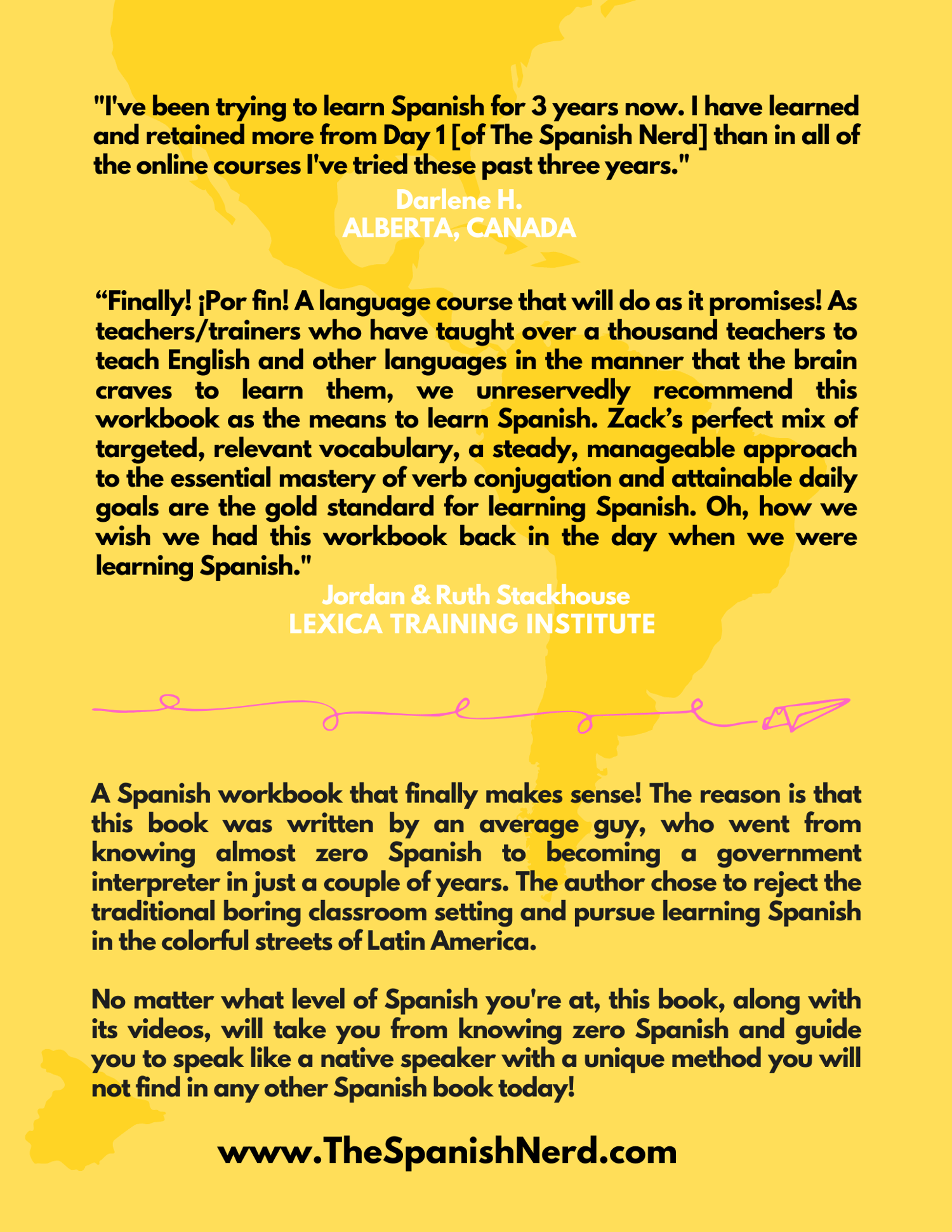 The Spanish Nerd 101
This is the 101 version of the very successful language tool The Spanish Nerd! 

       What's the difference between this book and the original?

   The Spanish Nerd 101 version is essentially the first 33 lessons that are found in the original workbook. The method and all of the features that the original workbook has can be found in this version! If you haven't already read the description of the full version, make sure to do that.

    This 101 version is best for people that want to reach an impressive level of general fluency to be able to converse naturally. There is no other product that will get you to this point faster. If you follow the lessons closely, you will learn more in the first few weeks than most people do in over a year using other resources.  (If you want to absolutely master complicated professional Spanish and be able to talk like a native speaker in the shortest amount of time possible, you should buy the original workbook instead of this one). 

    At this moment, this workbooks is only available as an eBook. You can do the excerices on your device with a pdf app that allows to write on documents or you can print it out. If you have any questions, feel free to reach out to me.